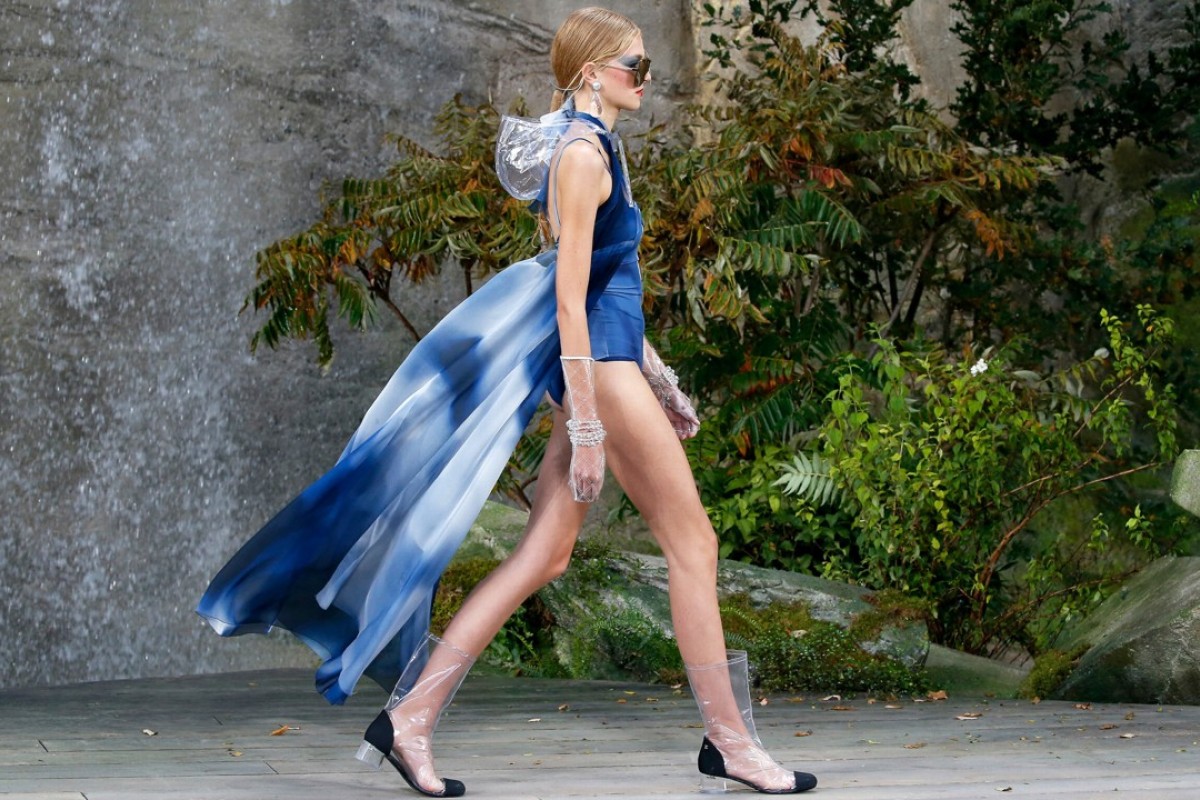 For Chanel's Spring Summer 2018 show Karl Lagerfeld brought the drama of the natural world indoors, transforming the Grand Palais into a rainforest with huge cliff, trees and waterfall towering.
Models were sporting thigh-high, clear plastic rain boots as well as plastic hats, ponchos and gloves as they strode past the waterfall which flowed beside the catwalk. There were tweeds, laces, knits — shot with metallic to glisten and change with movement and subtle shifts of light; sheer, open-work constructions, some suggesting ripples, others, fishnet cellophane fringe; abstract watery prints; shaggy fringing that mimicked seaweed.
"Waterfalls are the healthiest thing in the world. It was some formed what water gave to me, what is inspiring, what gives kind of fresh air, because there's no life without water. All the transparent boots and gloves and all that was like water."Karl Lagerfeld
Model Kaia Gerber opened the show wearing a loose-fitting, tasseled jacket with a miniskirt and a tube top, accented with plastic boots.
The front row was seated by Chanel's celebrity patrons, such as K-pop idol G-dragon, Chinese model Liu Wen and actresses Monica Bellucci, Clémence Poésy and Cindy Crawford.